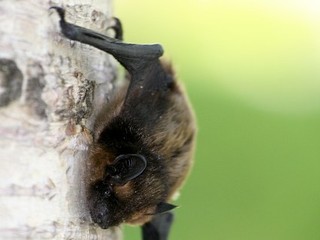 Photo: pixabay.com
Sometime now in March the bats wake up from hibernation. Other animals would go looking for a partner in the spring, but the bats did it last late summer. Then the mating already took place. Of course, the time of hibernation is not particularly suitable for having offspring. The young cannot even grow in the mother's womb, because that would cost too much energy. The bats have some kind of built-in growth retardation. The fertilized eggs do not begin to develop until after hibernation.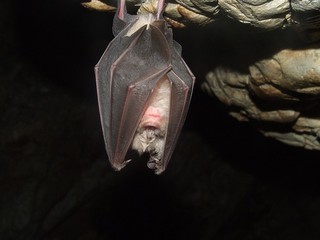 Photo: pixabay.com
It takes about ten weeks for the female bat to have offspring. Have you ever seen a pregnant goat in the petting zoo? They have really bulging bellies. This is different with the bat: it can still fly even when it is in carrying condition. And she already knows exactly where her young animal should be born. She still knows the place from last year.
In the summer, many female bats remember where they raised their offspring the year before. They all now meet again in the so-called maternity rooms.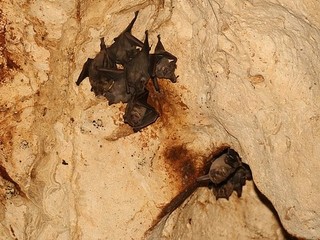 Photo: pixabay.com
The males look for other quarters during this time. They spend the summer separately from the females. The small bats are born in the nurseries around mid-June. How does that work, one wonders. I imagine it will be difficult to achieve a fall-free birth while hanging. But it is not. The female simply hangs upside down on a wall and catches the little one with her tail skin.
Newborn bats are bald and wrinkled and about as heavy as three gummy bears. They stay in the nursery until they try their first flight at around four weeks old. Brave, brave!

Johanna Prince
Born 1978, holds a PhD in biology. She used to be a monkey researcher at the zoo, headed the education department in a large natural history museum and then a national park house on the Wadden Sea. Today, from her adopted home in Lübeck, she works in the field of "nature education" - primarily as a museum advisor or author of children's non-fiction books. Sometimes she picks up earthworms from the street. More information at: www.naturvermittlung.de
Latest posts by Johanna Prinz (see all)
Categories: Animals | Tags: bats, young animals, nursery | Permalink
Author: Johanna Prinz
Born 1978, holds a PhD in biology. She used to be a monkey researcher at the zoo, headed the education department in a large natural history museum and then a national park house on the Wadden Sea. Today, from her adopted home in Lübeck, she works in the field of "nature education" - primarily as a museum advisor or author of children's non-fiction books. Sometimes she picks up earthworms from the street. More information at: www.naturvermittlung.de